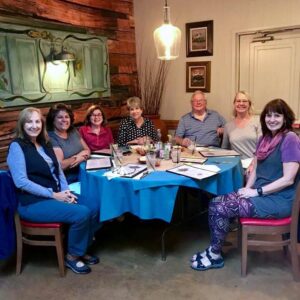 Adult Ministries
Primetimers is the ministry for the older adults at New World. Activities include a monthly pot luck lunch at the church, breakfasts at Los Jarros Restaurant each month, and occasional trips to local attractions such as local theater productions. Our older adults have also participated in mission trips to Sager Brown Depot in Baldwin, LA as well as McCurdy School in Espanola, NM.
There is a wide variety of adult Sunday school opportunities at New World. Adult Sunday school classes are offered at 9:30 and 10:50 on Sunday mornings.
There are also Bible study groups on Monday, Thursday and Friday. There is a men's group, the Cross Trainers, which meets on Monday mornings. This group reads and discusses the books of various authors.