UTA WESLEY FOUNDATION
The UTA Wesley Foundation is a United Methodist ministry to students on the campus of University of Texas at Arlington. Their mission is seeking to create disciples of Jesus Christ and raise up a new generation of leaders for the sake of the Church and the world. For more information about The Wesley, contact Rev. Marcus Jones, Director, at utawesley.org. New World supports the Wesley Foundation through fundraisers and providing dinner once a month for their Tuesday night worship. Please contact Sarah Graves to sign up to provide a meal or provide funds for a meal

sarah@utawesley.org

.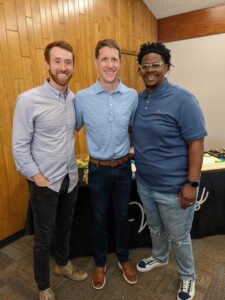 UTA Wesley former directors,
Rev. Joseph Nader with current director,
Rev. Marcus Jones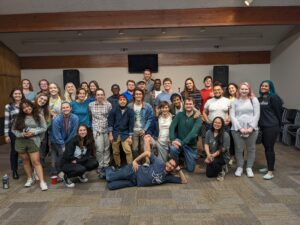 the Wesley Students
NEW WORLD SERVING DINNER AT THE WESLEY!