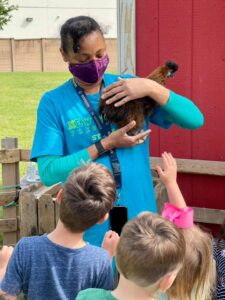 New World Preschool
We are a state-licensed Christian childcare facility that offers high-quality, age-appropriate learning opportunities in a safe, clean, and loving environment. We strive to nurture every aspect of your child's development by planning a variety of activities that foster social, emotional, physical, academic, and spiritual growth. Our classrooms are filled with smiles and laughter as our teachers and children grow, learn, and play together! If you are looking for a positive, nurturing facility to provide care for your child, New World preschool is the place to be!
We currently offer:
•Classes on Monday thru Friday from 8:00-2:30
•After Care from 2:30 p.m. – 5:00 p.m. Monday thru Friday
•Classes for children who are one-year-old by September 1 through prekindergarten
•Two, three and five-day-a-week enrollment options
•Music and Movement
•Chapel Time every Wednesday
•Special events including firefighter visits during Fire Safety Week, trick-or-treating through the church on Halloween, a Thanksgiving Feast for our families, a birthday party for Jesus in December, Snow Day in January, a Valentine's Day party, a petting Zoo in the spring, and an End of Year program for the entire school as well as a special graduation ceremony for our senior class to celebrate the closing of another wonderful school year.
If you have any questions or would like to schedule a tour, please contact the preschool office, preschool@nwumc.org.
Director of Preschool: Amber Walter
Asst. Director: Erica Clowers
New World UMC Children's Director: Kathy Alexander