VACATION BIBLE SCHOOL
July 19-22 from 9:00-11:30am
Ages: 4 years old through 5th grade
Volunteers are still needed!
Click the link to view this year's theme:
TO REGISTER, SCAN THE QR CODE
OR CLICK THE IMAGE BELOW!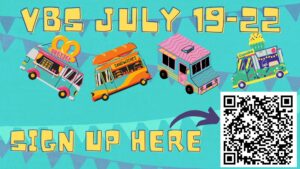 Our scripture for the week is:
"Give us this day our daily bread."
This verse reminds us that everything we have comes from God – but it also calls us to turn to God in prayer for our daily needs.
Our service project this year is making manna bags. A manna bag is a large Ziploc bag filled with a selection of non-perishable food items, water and toiletries. These are items that can easily be bought in multi-packs, to fill several bags. Our goal is to make 100 manna bags!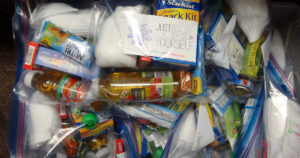 Help us collect the following during VBS week:
HAND WRITTEN NOTES OF ENCOURAGEMENT
Contact:
kathyalex@nwumc.org